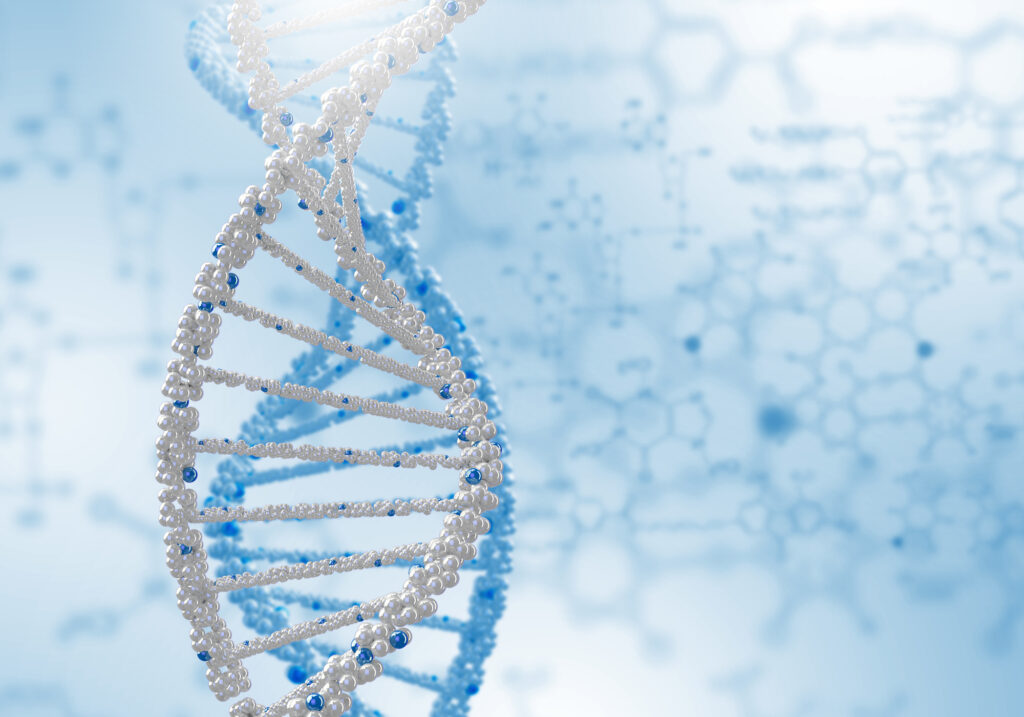 In the age of search engines, we are all curious souls! Moreover, the curiosity to know about health risks is not surprising. There are some genetic tests that can analyze blood samples, and the results can tell about the bad or harmful genetic markers. Screening for genetic disorders is easier now than ever before.
However, please be informed that you can get genetic testing for hereditary diseases only on a certified medical practitioner's prescription.
There are multiple types of tests available. However, only a licensed, certified genetic counselor can help you identify the best option, suiting your needs and most interpretable for detailed diagnostics.
Is It Always Bad to Have Genetic Markers of Any Genetic Disorder?
Genetic testing for inherited diseases can result in either way – positive or negative. However, it is noteworthy that a genetic marker's presence does not essentially mean that you will fall sick or have the disease. The presence of some genetic markers only indicates susceptibility to the specific health condition.
The positive or negative outcome should never be taken as any guarantee. A negative does not mean you are safe from the disease, and a positive does not mean you will get the disease.
Which Diseases Can Be Detected with Genetic Testing?
Here is a list of some prevalent diseases identified with maximum accuracy with the help of genetic testing for inherited diseases:
Obesity
One of the most common problems of humankind is obesity. People with a BMI equal to or higher than 30 are identified to be obese. Although at present, the sedentary lifestyle is believed to be one of its causes, hereditary genes are still among one of the substantial factors triggering obesity in an individual.
Bipolar Disorder
A disorder indicated by multiple mood variations is a severe mental illness. It is one of the most common diseases that are caused due to hereditary reasons. Among all the known cases, the most common reason that triggered this condition in the patients was – inheriting from a parent – for more than 90% of people.
Breast and Ovarian Cancer
Most breast cancer cases occur where there is no immediate family history. Nevertheless, the reason identified in 5% to 10% of patients is hereditary. It is indicated by the uncontrolled cell growth in the breast(s). Similarly, women are at 15 to 40 times more risk of developing ovarian cancer due to hereditary reasons than any other known causes.
Vision Loss (Age-related Macular Degeneration)
AMD appears after the age of 60. Often indicated with vision loss, the retina stops transmitting clear images to the brain. Many people have to depend on additional aid such as glasses for simple routine habits like reading, driving, and recognizing faces.
Among all the known cases, 30% of the people were diagnosed with a genetic reason causing vision loss in one or both eyes.
Psoriasis
This disease has the most alarming stats, with as much as 80% of cases showing the reason of trigger to be genetics. It is symptomized with red and scaly lesions appearing on any body part and causing skin irritation and inflammation.
Apart from the known genes responsible for psoriasis, there are believed to be as many as seven other DNA variations linked to triggering this condition.
Dyslexia
When a person faces a problem in reading, they may have dyslexia. It is a neurobiological condition that you can easily identify with some very simple symptoms. It is prevalent from early childhood, and proper awareness of this condition can help the person live a normal life.
While there is more awareness about this condition, a child's susceptibility is still very high due to an affected parent (or both affected parents).
Parkinson's Disease
Yet another neurobiological disorder that is caused by the reduction in brain cells producing dopamine. The symptoms include shaking jaw, face, hands, and legs. Inability to have a firm hold and dropping the things. People may also show slow movements or impaired balance and coordination.
Parkinson's Disease appears at 50 or above in most cases with just 2% of the exception of having it at any age in the average lifetime.
Disease, Genetic Testing & Igenomix!
While most of the genetic conditions are incurable, you can make some lifestyle changes to prevent its development. Screening for genetic disorders can help you find out which of the conditions you are most susceptible to and start taking measures to suppress any possible triggers of that condition.
Igenomix has a pool of supportive genetic counseling professionals that listen to your problems, fears, and reasons related to genetic diseases. They are the best in helping you navigate your way to a healthy life and make informed decisions against any genetic disorders.